Paint by Numbers Custom Art
Now you can create amazing masterpieces with our personalized paint by numbers service. You can turn any photo into an amazing masterpiece. Take a look at some of our customers' artwork. You will also get a chance to be featured on our website.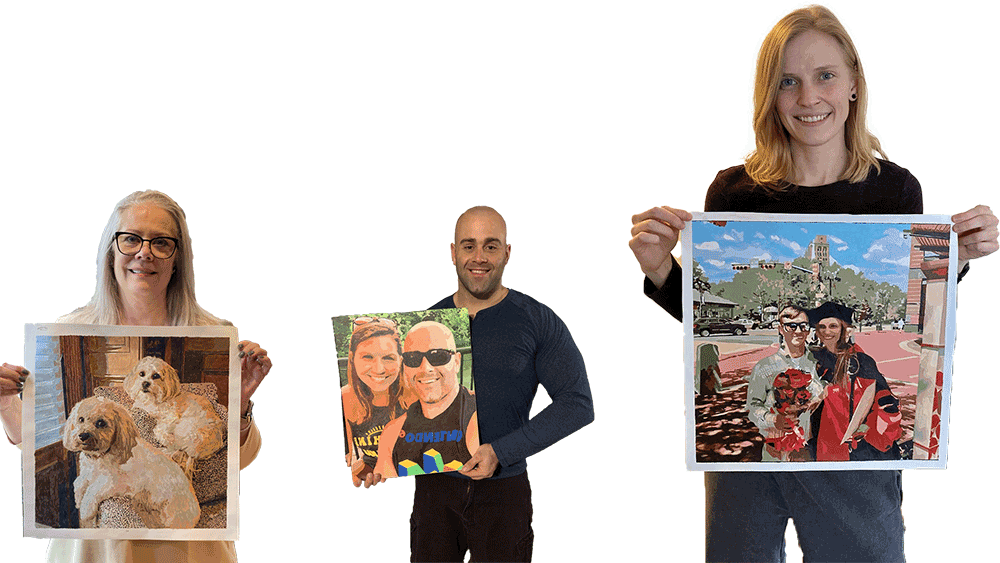 Paint by Numbers Custom
Type of painting: Personalized paint by number canvas,
Canvas size: Multiple
Paint method: Acrylic
Frame: Optional

Different types of paint by numbers photo packages
We offer full customization for our customers. You can choose your painting without a frame, DIY Frame, or pre-framed one.
You will receive all necessary accessories with all options. Please take a look at the included accessories
High-quality, colorful canvas
Acrylic color pigments
3 large brushes
Hook
If you choose a DIY frame for painting by numbers, you will also receive high-quality wooden sticks that you can easily convert into a frame. Or if you choose the pre-framed option, your canvas will be scratched on the frame.
Our most chosen painting by numbers is 40x50cm pre-framed. So if you are confused about the choice, go for this option.
To learn more about the packages, please see the picture below.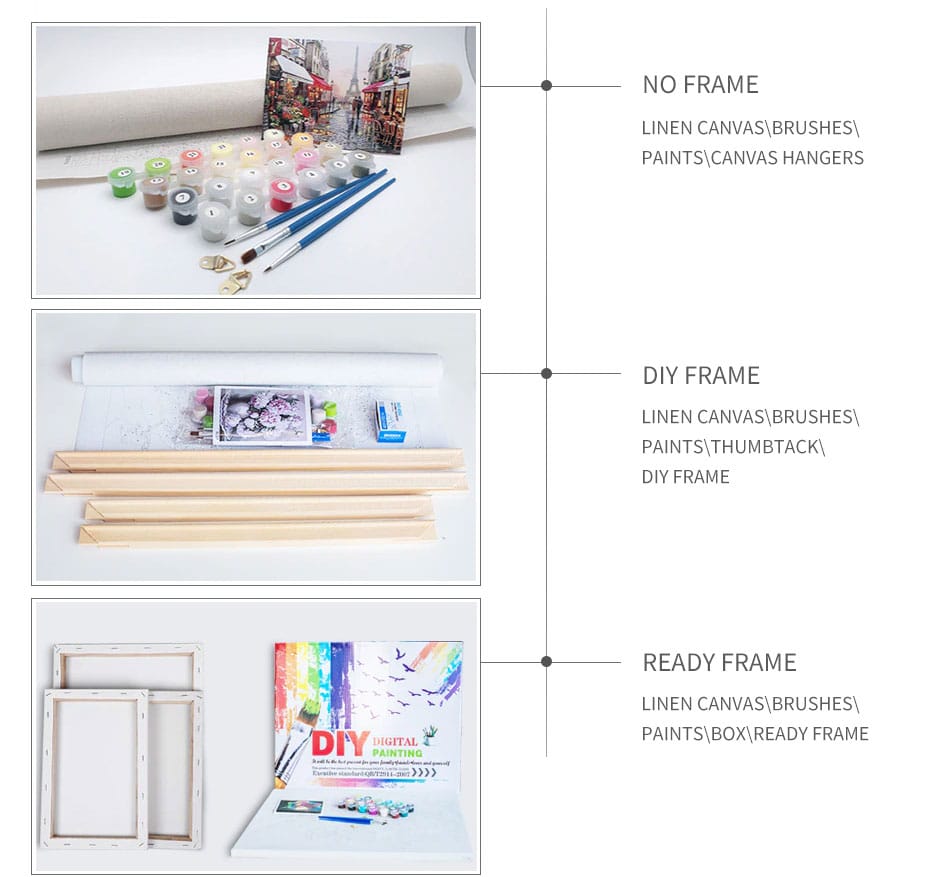 We sell paintings at affordable and cheap prices so that you can easily try them without any problem. So what are you waiting for?, grab paint by numbers kit with your own picture now.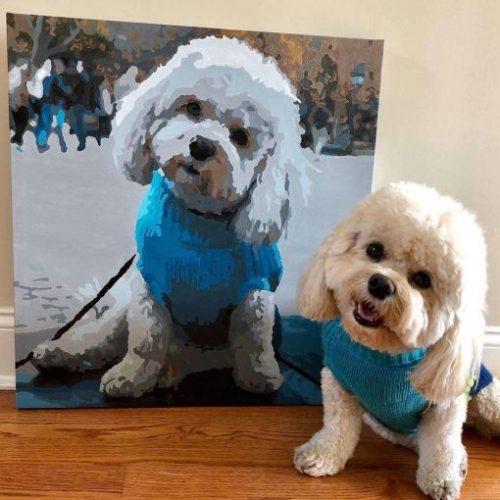 Guide for custom painting by numbers
Choose the size of the frame that fits your photo, or crop your photo to fit the canvas.
Avoid using blurry photos.
We recommend using a maximum of four or five people for a group photo.
A low-resolution photo will make a poor image
The recommended minimum size is 40x50cm.
How to choose the perfect size for your own picture?
We know you want to turn your own photo into a beautiful painting, but you don't know what size is perfect. Don't worry. We're here to help you. So pay attention to the size suggestions –
Single portrait – 30x40cm and larger
Double portrait – 40x50cm and larger
Group portrait – 50×60 and larger
Landscape format – 40×50 and above
Choose the format suitable for your photo.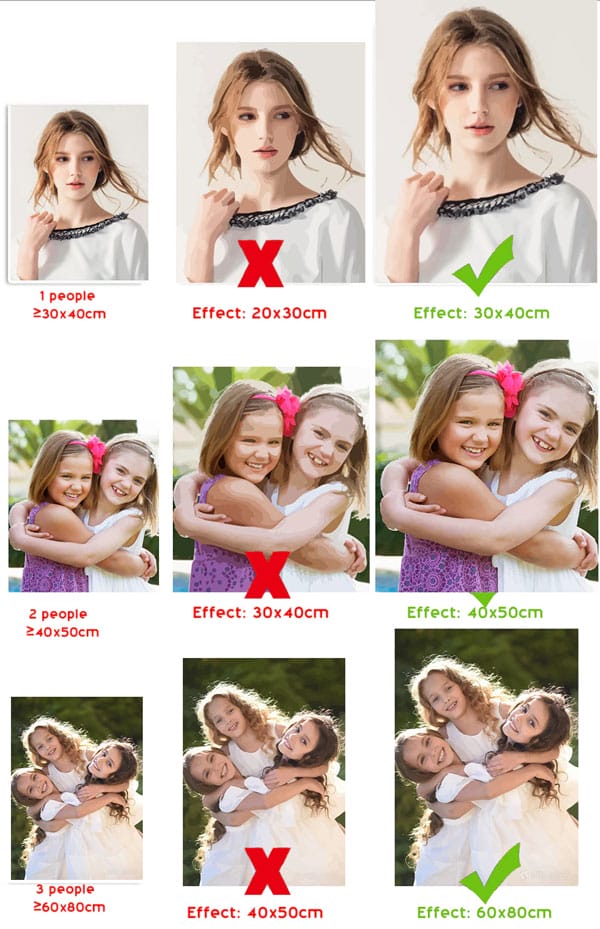 How can I order a custom painting?
First, visit the custom painting section on paintingscart.com
Choose the perfect size for your painting and framing.
Upload your image in high resolution.
As soon as we receive your order, we will start processing it. The process can take up to two business days.
After that, your order will be shipped to you.
You are now bound to any type of photo, and we accept all types. You can download designs from the internet or take great photos or whatever. So what are you waiting for? Take your home decor to a new level with our amazing paintings.
How does Custom Painting By Numbers for Adults work?
No matter what, you are a beginner or a professional painter. Paint by Number is the perfect solution for all your creative needs. This is one of the best habits you can get into right now.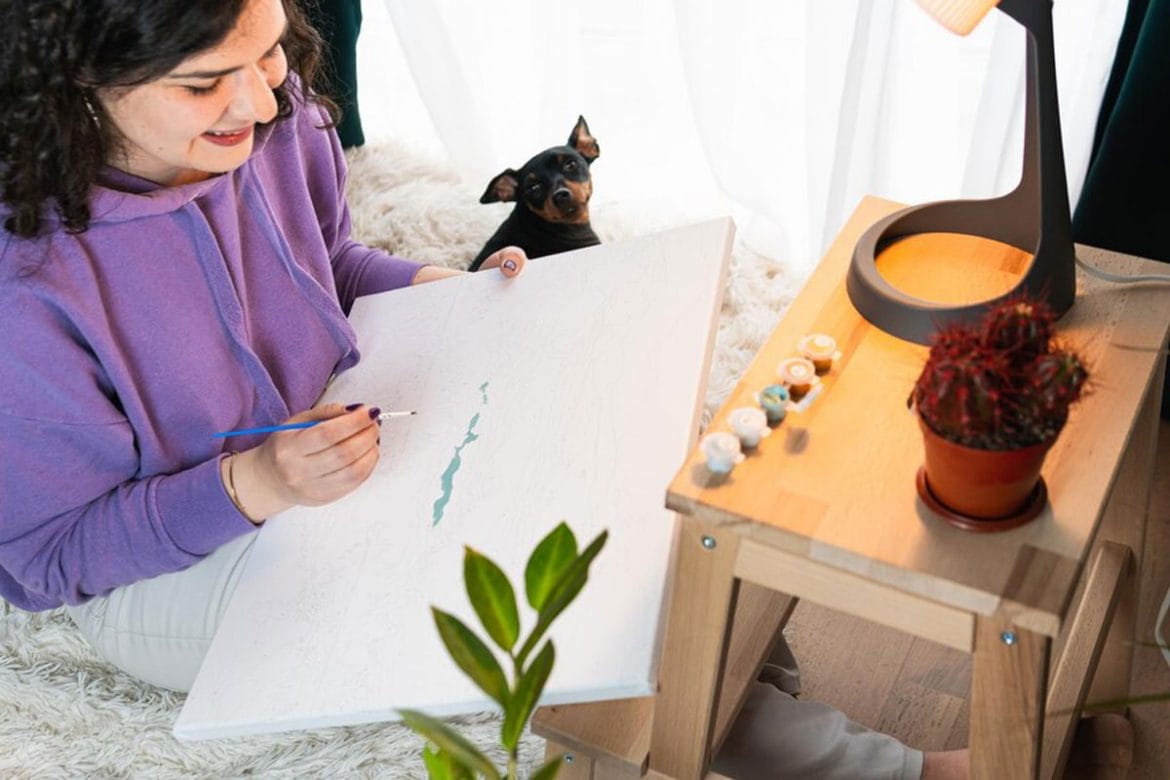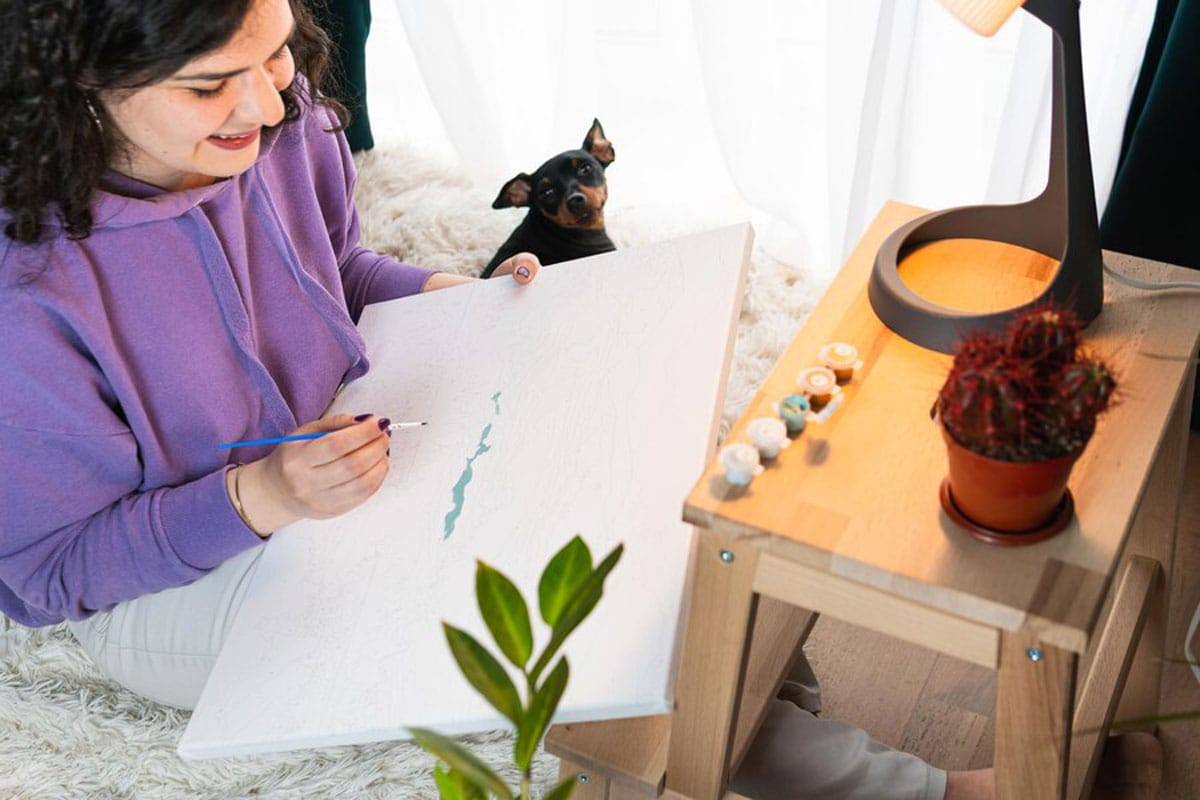 First, browse our huge collection of designs and choose your favorite one. After your purchase, we will start making your painting with numbers. Your canvas is full of numbers, and each number represents a color.
Just fill the colors on the canvas and paint like a pro. Once you have filled all the colors on the canvas, we recommend that you frame your painting.